Dinky-Doo! It's
Scottie McClue!
Scottie McClue is a world-class broadcaster and communicator who works tirelessly towards informing, educating & entertaining everyone in a spirit of truth & justice for all, furthering the cause of PAR (Public Access Radio) by giving a voice to all and a chance and opportunity to be heard awakening the still small voice that is within every human being.

We are building towards LIVE broadcast and appreciate your highly valued support. If you would like to donate to the furtherance of this very noble cause, please click one button on the right.
EXCERPTS FROM RADIO SHOWS
Scottie McClue's Massive Mighty Mega-Website is the on-line home of the world's favourite broadcaster, who through his wit, wisdom and sheer charisma has become the finest purveyor of top talk, quality information, education and entertainment to the assembled masses on the world's stage.
Scottie McClue deals with a very challenging woman who starts off all nicey-nicey but then the tongue-lashing starts!

URL: https://youtu.be/ImpyiERNOa0

Duration: 9:00
​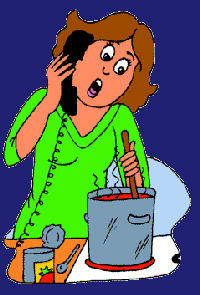 Scottie McClue, the nation's favourite broadcaster, has to deal with a very cheeky woman LIVE!

URL: https://youtu.be/Z93XPGEmoic

Duration: 6:44
​
Watch spellbound as global broadcaster Scottie McClue arrives at Scotland's top radio station to present the Massive Mighty Mega-Phone in!

URL: https://youtu.be/arpTDbsC9II

Duration: 7:06
​